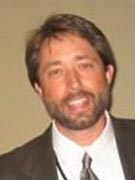 Jimmy Henley Jr. is the son of a disabled Vietnam Veteran and the grandson of a Korean War Veteran. He grew up in the military community of Fort Bragg. After their military career, his parents worked in the EMS field until his mother retired. Jimmy's father continued on into a law enforcement career where he followed in his dad's footsteps. I have seen the lives of our public servants first hand and know that these people are everyday heroes in an often thankless position. Our military, law enforcement and emergency services folks are the back bone of our country and deserve our acknowledgement. I continue to live in the Fort Bragg community and in these times see the need to thank the men and women of the military and public service. Please join us in bringing some happiness to those that make our happiness possible.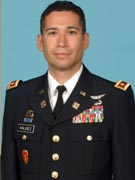 Armando Valdez is an Army Major currently assigned to Scott Air Force Base, Illinois. He is originally from San Antonio, Texas and earned his undergraduate at Central Texas College and Texas A&M Corpus Christi where he also received his Commission. Major Valdez has deployed in support of both Operations Enduring Freedom (Afghanistan) and New Dawn (Iraq). He has volunteer experience as a donation coordinator with the San Antonio Food Bank and as Coach with the National Youth Sport program. Armando grew up in a military family and recognized early on the importance of serving his country.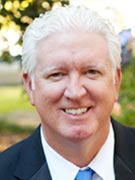 Michael Barefoot is a native of North Carolina and has lived in six different states. Upon graduating from high school, he joined the United States Army and served proudly in Germany during Operation Desert Storm. After the military, the GI Bill helped him attend the University of Kentucky and graduate with a BS in Communications. I enjoy traveling extensively and attending sporting events around the country. Golfing had become a passion in conjunction with traveling. Now I call South Carolina home. The beautiful weather and abundant outdoor activities keep me busy outside of work. I look forward to serving on the Board of Directors to help others realize their dreams.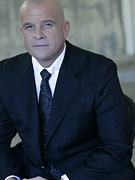 Brett Brocki was born into the military lifestyle from a career service member in his father, David and his mother Joan. He comes from a family of 5 siblings who were all rigorously involved in the day to day operations of a military household. His father served in 1/7th Cavalry under Hal Moore in Ia Drang 1965 as well as the 101st Airborne in Vietnam in 1967. He served with Special Forces, the original Delta Force Detachment members, 82nd Airborne as well as other units at Fort Bragg. His mother was Civil Service in the hospital and dental clinics at the bases they were stationed at serving for over 35 years. She continues to volunteer at the local Veterans Administration hospital. Brett served in the army as a 19 Delta Recon Scout serving in Germany with 3/77 Armor, 8th ID as well as serving in Desert Storm in 1991. He has rooted his volunteer efforts in the dental community much like his mother and proudly serves the United States armed forces and private civilian practices in the field of dental radiology. His continued efforts of volunteering outside of the community include fundraising for previous charities for Police, Fire, EMS, Cancer, Blind and Veterans. To quote his esprit de corps, "Leave no Veteran or Hero behind." His lifetime of giving and serving will be left as a legacy to his family and to the world as an example of goodwill, humanity and honor.